Agua-Caliente Band of Cahuilla Indians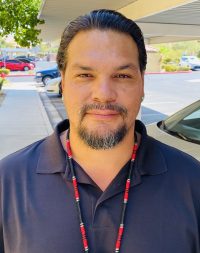 Miyaxwen!! My name is Harold A. Mathews Jr, I'm one of two delegates for Agua Caliente Band Cahuilla Indians of Palm Springs, Ca. I am the third born, first son of, Harold Mathews Sr of Morongo and Clarice Bow of Palm Springs. The essence of family is very important to me. I find pride in being a father, brother, Uncle and Native American. My father and eldest sister Clara Galindo of Palm Springs, paved the road for me influencing my interests in being an active part of the wellness of our people. I am very grateful and with gratitude I continue to support, coordinate and promote health and wellness for our people. I have struggled with hereditary health issues as many of our people do. In order to see our people, live longer healthier lives, I believe it starts with awareness. My mission and passion are to stay connected with my people while creating awareness and resources for improving individual, family and community wellness. I believe as people we have a responsibility to ourselves and the future of our children thru health "awareness". Becoming aware is the key to change. "Blaming your faults on your Nature, does not change the Nature of your faults!"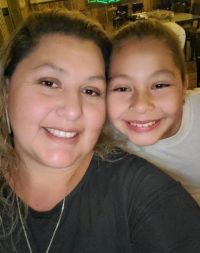 Hello my name is Nancy Galindo, I have been a delegate on the "Board of Directors" proudly representing the Agua Caliente
Band of Cahuilla Indians. In 2012 I was appointed a delegate alongside my sister, Clara "Mathews" Galindo and although she is no longer with us, her commitment to health and wellness for our people left a mark and impacted my desire to continue serving as a delegate.
As a Cahuilla, Paiute and Serrano descendant and a mother of four, creating and working for the future of our people is
very dear to me. I embrace the opportunity to be a part of the decisions and wellness of "our people". There are nine Southern California Tribes represented on the "Board of Directors" yet I can only hope to proudly make a difference while honoring my tribe, Agua Caliente Band of Cahuilla Indians.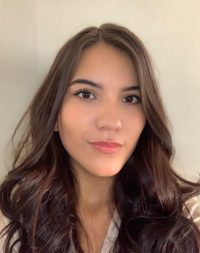 Giavonna Dodd, Delegate Alternate
I am the tribal board alternate delegate for the Agua Caliente band of Cahuilla Indians. Alongside my work for the tribal office and the surrounding community, I am a trained Birth Doula, certified domestic violence Counselor, and an active advocate for women's health and wellness. Within this field and its relationship to the larger network, I am delighted to work with the dedicated community at RSBCIHI in order to help native families get the medical care and support they deserve.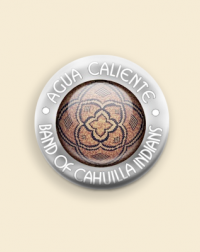 Gardenia Gonzales, Delegate Alternate