Torres-Martinez Desert Cahuilla Indians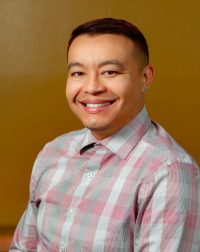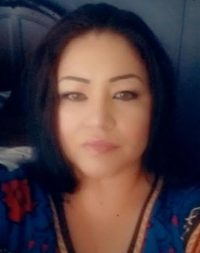 Desiree Franco, I am a proud mother of 6 children and 6 grandchildren. I helped raised my nieces, nephews, cousins and many family members. I am the 2nd oldest of 5 children. Daughter of Frank and Laverne Franco, an enrolled member of the Torres Martinez Desert Cahuilla Indians, from the Isil Clan, (coyote).
At age 15, I attended Beauty College, was a survivor of domestic violence, and was a teen mother (I had my first child at age 17). I graduated from New Herizons independent school in 1995 at age 18, when my daughter was 5months. At age 18, I was a single mother who held 3 jobs (1st job Little Caesars, 2nd job Del Taco, I became a shift leader, and 3rd job at a bakery)
just to make ends meet.
Since 1996, I have been cooking at POW WOW's and fiesta gatherings and started my own catering business named Papa Lango's, named after my Grampa LLoyd Duro III. I became highly active for my Tribe and started cooking at different events. I quit working at Little Caesars and the bakery and started working at the Morongo Casino as a main cage cashier. I had
my 2nd child, endured and overcame domestic violence. I worked at the Casino from 1998-2005.
At age 21, I took a different career path and went to work for Riverside-San Bernardino County Indian Health (RSBCIHI)as a CHR assisting with high risk pregnancies and I received a CHR certificate. I worked at the clinic for 8 years, but as a 28-year-old mother of 3, I made the decision to continue forth with my path. From 1999 to current, I started to get heavily involved
with my Tribe and started helping in cooking for our traditional wakes. From 2005 to current, I took a different career path and got into Tribal politics. I started cultural monitoring, protecting and preserving cultural resources. From 2006-2008, I served a 2-year term elected as a Tribal Council Proxy for Torres Martinez. From 2008 to current, I was elected to sit on the Board of Directors for RSBCIHI and Selnek-is Kawish Board for my Tribe. From 2009-2013, I started working for TM TANF in various departments such as finance and as an eligibility worker. From 2012 2013, I went back to school and Graduated with my MA certificate.
From 2014 -2018, I served a four-year elected term as the Vice Chairwoman for my Tribe. From 2016 to current, I became the southern region delegate for the Desert Sage youth wellness center. From 2015-current, I was elected for TERO commission for my Tribe. From 2017-current, I became a Board Member of Selnek-is Temal Corporation. From 2019-current, I became Cultural Programming Director for TM TANF.
My Dez Motto: Life lessons can knock you down many times and show you many things you never wanted to see or experience. Life can harden your heart, but warriors can look at life learned lessons and use them as a steppingstone to rise above, and see the positive in every negative. Use life lessons to conquer your mind, so that you can conquer the world.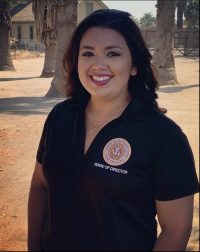 Christine Valenzuela, Delegate Alternate
My name is Christine Valenzuela and I am a tribal member of the Torres Martinez Desert Cahuilla Indians. I was born in Indio, CA and have proudly worked for my Tribe for the last 10 years. Since January 2016 I have also had the privilege to represent my Tribe on the RSBCIHI Board of Directors. Over the last four years I have held seats on various committees, including: the Diabetes Committee, the Men's Wellness Committee, the Women's Wellness Committee, and the Family Wellness Committee. It brings me a great amount of joy to be able to provide and promote opportunities that will help my fellow native brothers and sisters to improve their overall health and wellness. When I'm not working I enjoy spending time with my husband and our three young children. We enjoy getting outdoors and going camping, hiking, and playing softball. I look forward to continuing serving my Tribe and the Native community through RSBCIHI. I can't wait to see what the future holds!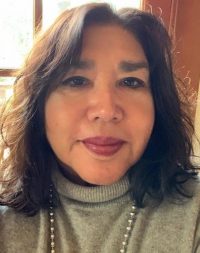 Trinidad Krystall, Delegate Alternate
I am a member of the Torres Martinez Desert Cahuilla Indians and mother of three. I attended Venice High School and received a scholarship to attend the University of California Los Angeles. After graduating from U.C.L.A. I worked as a musical performer, theater sound designer and photographer. I eventually accepted a position with the State of California in
insurance claims management with the Department of Industrial Relations. Presently, I work on special projects as an executive producer for classical music recordings on the Vivace label. Since 2018 I have been a RSBCIHI Board Delegate and Alternate for Torres Martinez Desert Cahuilla Indians. I am grateful for the many opportunities I've had to serve my tribe. Some of the positions I've held are; Executive Director of the Torres Martinez Gaming Agency, Torres Martinez Gaming Commission Chairwoman, Tribal Council Proxy for two years, TM TANF Advisory Board member. In 2019 I served as a Delegate on the California Rural Indian Health Board and currently I am a member of the Centers for Disease Control (CDC/ATSDR) Tribal Advisory Committee. I am passionate about health and wellness and strive to serve my native community to the best of my ability.