Health Care For Native Americans
Healthcare services exclusively for Native Americans
and their eligible non-Indian families.
General Information
Riverside-San Bernardino County Indian Health, Inc. is a consortium consisting of nine Native American tribes located throughout a two county area of Southern California. Our consortium tribes include: Agua Caliente, Cahuilla, Morongo, Pechanga, Ramona, San Manuel, Santa Rosa, Soboba, and Torres- Martinez.
RSBCIHI is a Federally funded program established to provide healthcare services to eligible Native American patients. Program eligibility requirements are determined by our Board of Directors and processed by the RSBCIHI Patient Registration Department.
At the time of registration, certain documents may be required in order to be seen by an RSBCIHI healthcare provider. These documents are needed to assess your eligibility for this program. RSBCIHI can only provide services to eligible patients, residing in Riverside or San Bernardino counties. If you are an enrolled consortium tribal member living outside our two county service area, you may be eligible for purchase referred care.
Proof of Residency
Acceptable Proof
Utility bill, bank statement, court or school letter, check stub, shipping slip, unemployment documents, social security letter, letter from the post office, tribal letters verifying physical address listed on reservation, Consortium tribal enrollment card with expiration date, car payment, credit card bill, cell phone bill or official government mailing.
All documents provided must have full name, physical address (PO Box will not be accepted) and date listed within 6 weeks of submission. Patients over 18 years must provide their own proof of residency in their name, minor children will use
parents or legal guardians proof of residency.
Unacceptable Proof
California ID or Drivers license, DMV documents, vehicle insurance letters, letters from our program, personal letters or hand written documents.
What to Expect at Check-In
Upon each clinic visit, patients will be asked to verbally update their demographic information. Annually, patients are required to update their demographic information in writing and provide proof of residency. All documents must be originals. Should you have questions about your eligibility for clinic services, please contact our Patient Registration Department.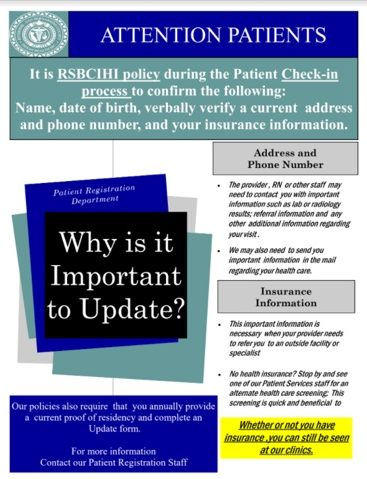 Click here for Patient Registration Update Form
Payment For Services
Generally, services rendered at any of the RSBCIHI Clinics are provided at no charge. However, all patients are required to provide insurance information including Medi-Cal, Medi-Care, and private insurance at the time of Patient Intake. Please provide this information to the registration clerk when signing in at the clinics as a part of the Intake Process for each visit.
Additional funding from these other sources help finance our clinics. Your cooperation will be appreciated. Please help us to help your families by bringing in additional dollars to provide needed services. No health insurance? Call our Patient Services staff for an alternate health care screening; this screening is quick and beneficial to you and your family. Patient Services will ask a couple of questions to see if you potentially qualify for a County, State or Federal program. Visit the Patient Services page for more information.
Eligibility/Required Documents
Our Patient Registration Department is responsible for determining whether a person is eligible for Direct Care clinic services and if they are eligible for Contract Care benefits Purchase Referred Care benefits. Eligibility is determined by providing required documents listed below. All documents must be original; faxes or copies are unacceptable.
Eligible Indian/Descendant Proof of Indian (Federally Recognized Tribal ID/Letter, Descendancy letter, CDIB, California Judgment Fund Roll BIA letter stating direct descendancy)
Proof Of Residency (required annually)
Eligible Indian/Descendant Proof of Indian (Certified Birth Certificate (provide all birth certificates necessary to link to enrolled tribal member)
Newborn– (0-6 months Crib card/Hospital announcement accepted for 90 days)
Paternity/DNA test results
Proof of Residency (Required annually)
Non-Indian Spouse
& Step Children
Eligible Indian/Descendant Proof of Indian (Certified Birth Certificate(s) if applicable to link to enrolled tribal member)
Certified Marriage Certificate
Certified Birth Certificate (required for step children)
Proof of Residency (Required annually)
Non Indian Spouse must be legally married and residing in the same household as the eligible
Native American. Indian spouse must also be an established patient
How often do I need to provide Proof of Residency?
Proof of residency is required annually, dated within 6 weeks
of your visit.
How often do I need to update?
Upon check in patients are asked to update verbally every
visit, a written update is required annually along with an annual proof of residency.
No, all original documents are required.
Why do you need my insurance card?
Receiving your insurance information is requested so that if a provider wants to refer you or a family member out the
information is in the system. The insurance also provides third party revenue to the clinic to help with improving and building services.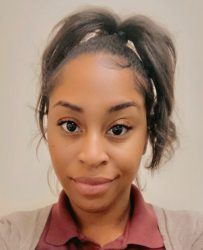 Jessica Chatman
Patient Registration
Barstow Clinic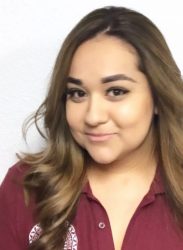 Leticia Aguilar
Patient Registration
Soboba Clinic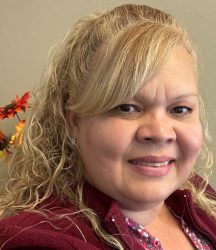 Aurora Fernandez
Patient Registration
San Manuel Clinic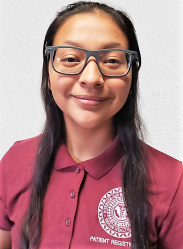 Amber Nogales
Patient Registration
Pechanga Clinic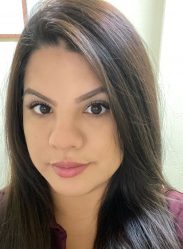 Jeanette Ponce
Insurance Verifier
Morongo Clinic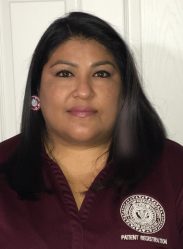 Marie Wayman
Patient Registration
Morongo Clinic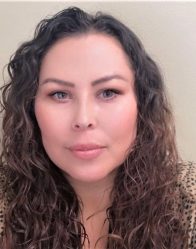 Sarah Urias
Patient Registration
Morongo Clinic