Health Information Management
Riverside San Bernardino County Indian Health, Inc.
In accordance with the Health Insurance Portability and Accountability Act (HIPAA) of 1996, Riverside-San Bernardino County Indian Health, Inc. is required to make available a Notice of Privacy Practices. This notice describes how your health care information may be used and disclosed by Riverside-San Bernardino County Indian Health, Inc. during the ordinary course of its business and how you can get access to this information. Please review it carefully. If you have any questions, please contact Quality Management/Compliance Officer, Compliance Hotline 1 (866)640-3532.
Riverside-San Bernardino County Indian Health Inc. provides several options to obtain your health records. You may obtain your medical records at
any of our locations by fax, mail, or in-person.
Morongo / Torres Martinez Fax Number (951) 849-0457
San Manuel / Barstow Fax Number (909) 503-1143
Soboba Fax Number (951) 487-2449
Health records release process
Please allow a reasonable time to process your request. The legal maximum time to fulfill requests is 15 days, but we strive to process requests sooner than that. We will contact you if we experience delays.
Complete an Authorization to Release Protected Health Information and submit a copy of your photo ID

Submit the completed form by mail, fax, or in-person to your local RSBCIHI clinic.

If you are the legal guardian, please bring supporting paperwork
Important notice about completing the authorization form
The HIPAA form is a document required by California and Federal law. It allows us to release records to your designated recipient, but it must be completed fully and accurately. Your request will be delayed if the below patient information is not completed.
Patient Information

Patient's full name

Patient's date of birth

To whom the records will be released (name and full address)

The purpose for which the information may be disclosed (e.g., continuity of care, legal matter, personal use)

The specific health information being requested

Type of reports/information

Authorization expiration date

Patient's signature or legal representative's signature

Authorizations signed by a personal representative (someone other than the patient) must be verified by including a copy of one of the following documents:

Legal guardianship papers
Advance Directive/Healthcare Power of Attorney, for patients unable to make healthcare decisions
Designation of Personal Representative, which allows the representative to act on the patient's behalf concerning personal health information
Please contact the Medical Records Department for requests of deceased patients health records.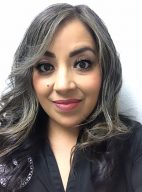 Sonia Anaya
HIM Clerk
Soboba Clinic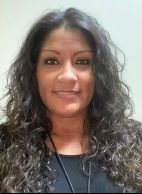 Melissa Marcus
HIM Clerk
San Manuel Clinic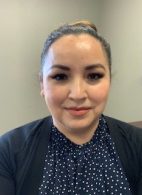 Lucinda Ontiveros
HIM Director
San Manuel Clinic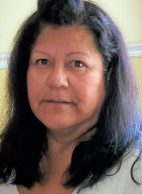 Erlinda Jones
HIM Clerk
Morongo Clinic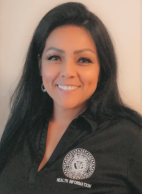 Antoinette Dominguez
HIM Clerk
Soboba Clinic