Do You Have An Emergency?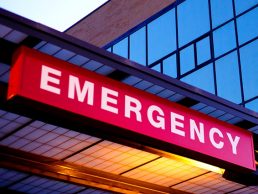 Emergency Care
Our health centers are NOT equipped or staffed to treat life-threatening emergencies. Patients having symptoms
of severe shortness of breath, severe chest pain, major trauma or bleeding, should PROCEED DIRECTLY to the nearest hospital emergency department or call 911. For home treatment of minor medical problems, you may be referred to the Outreach Department to be seen by one of our Public Health Nurses.
After Hours Care
RSBCIHI has an on-call physician available via telephone 24 hours a day, seven days a week. Simply dial the clinic's phone number to reach the After Hours Service. RSBCIHI Physicians cannot diagnose over the telephone but will advise patients regarding their present medical concerns.
Some patients may be referred to the nearest medical facility where they can receive immediate medical care. Please call us on the next business day and let us know if you required after-hours emergency medical treatment. The medical recommendation for emergency medical services does not constitute authorization for payment by RSBCIHI.
These urgent care facilities are not to be used as a replacement clinic during RSBCIHI business hours. Nor, does this ensure financial coverage. You should always consider your health insurance plan for coverage when going to any afterhours care.
Inland Urgent Care of Menifee
27168 Newport Rd.
Menifee, CA 92584
951-246-3033
Fax # 951-246-7373
Hours-9am-9pm
Inland Urgent Care of Wildomar
36320 Inland Valley Drive
Suite #307
Wildomar, CA 92595
951-600-0110
Fax # 951-600-1489
Hours-9am-9pm
Inland Urgent Care of Temecula
29738 Rancho California Rd.
Suite #B
Temecula, CA 92591
951-303-6440
Fax # 951-303-6449
Hours-9am-9pm