Santa Rosa Band of Cahuilla Indians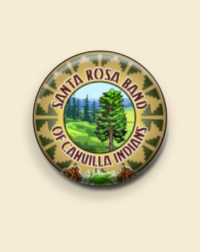 Veronica Espinoza, Delegate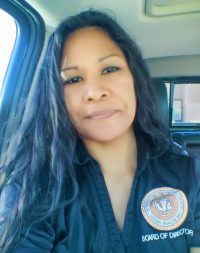 A proud member of the Santa Rosa Band of Cahuilla Indians, Veronica Saul is among the fourth generation of her family to serve on the Board of Directors for Riverside – San Bernardino County Indian Health, Inc. (RSBCIHI), a role she has held for nearly twenty years. Veronica is a prominent member of her Tribe and has served in various roles throughout the years including the former Tribal Council and Tribal Council Treasurer as well as the former Board of Directors Chairwomen of the Santa Rosa Farms, LLC. She has worn many hats in and outside of the spotlight, including her former role on the Executive Board at RSBCIHI as well as seats on the Finance and Planning Committees and various RSBCIHI Wellness Conferences Committees over the years. Inspired by the work of the generations that came before her, Veronica seeks out any opportunity to make a positive impact on the lives of those around her. Her participation on the California Area Tribal Advisory Committee (CATAC), where she once served as the Southern CA Regional Alternate, allowed her the important opportunity to ensure that community members have adequate access to quality healthcare. This motivation of striving to provide equity and access for members throughout her community is what drives her passion to take on such active roles, and in doing so, Veronica hopes to inspire young people within her community to pursue careers in healthcare and be role models in society.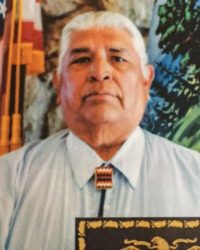 John Marcus, Delegate Alternate
Attended Banning High School, played football and baseball and graduated in 1968. Served in the U.S. Army during the Vietnam era. Stationed in South Korea. Coached Banning little league baseball and softball for 12 years. Coached Lady Broncos high school softball 2 years. Manager of Renegades men's baseball/softball, and Lady Renegades softball teams. Bass player for Tribesman Indian rock n roll band. Served on Santa Rosa Tribal Council for twenty years. Ten years as Tribal Chairman. Currently serving for Santa Rosa on the RSBCIH clinic.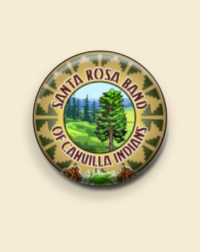 Alexis Sanders-Alto, Delegate Alternate