Organization and Management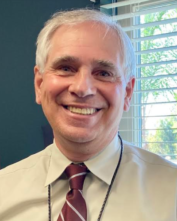 Bill Thomsen, Chief Executive Officer
I began my career with RSBCIHI in February 1996 as a temporary Property and Supply Clerk for several months before being hired to that permanent position. I then served as the  Materials Management Officer for about three years. From there, the position of Quality Management Coordinator became available and I received a promotion to work in that capacity .  Since February 2006, I have been honored to serve as RSBCIHI's Chief Operations Officer under the leadership of the CEO.
My educational background includes a Bachelor of Science Degree in Business Management from the University of Maryland and a Master's Degree in Health Administration from the University of La Verne.
Mark Jensen, CPA, MBA Chief Financial Officer
Mr. Mark Jensen has a long and distinguished career in the Financial World starting as a Certified Public Accountant in the Audit department of a CPA firm in Salt Lake City. Wishing for a warmer climate, Mr. Jensen moved his young family to Southern California in 1988 and joined RSBCIHI as it's CFO in 1991. "During the past 30 years, we have experienced such tremendous growth and that growth will continue for years to come" says Mr. Jensen. Mr. Jensen is a graduate of Brigham Young University and received his Masters of Business Administration degree from Westminster College of Salt Lake City.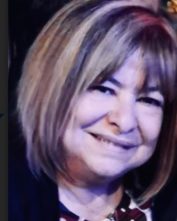 Rosa Arambula, HR Director
Rosa Arambula is currently the Human Resources Director for Riverside San Bernardino County Indian Health since 2003. She has notable experience in strategic human resource planning, performance management, staffing, federal and state law compliance, employment contract negotiations, employee benefits, compensation, policy and procedures, HR management systems and payroll. Ms. Arambula holds a Bachelor's degree in Business Administration: HR Management from Cal Poly, Pomona. Her career has spanned over three decades, and has included senior-level human resources management roles for health care companies. She has been a long standing active member in the Society of Human Resources Management (SHRM).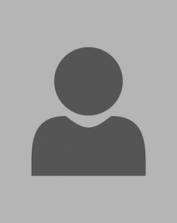 Information Technology Director
I have been the Director of Information Technology for Riverside San Bernardino County Indian Health since 1996. My experience is in Strategic Planning, Organizational leadership, and planning. Implementation of Practice Management and Electronic Health Records, Cybersecurity, Infrastructure design and development. Health Information Management, Patient Services and Registration, Implementation of Telecommunications, Telemedicine, Utilization Review. HIPAA Privacy and Security Laws.
My career has spanned over three decades including Executive Staff – Senior Level management roles for healthcare organizations including inpatient and outpatients' medical centers.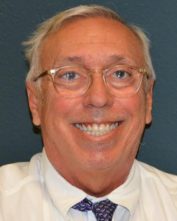 Dr. Ferra, Clinical Services Director
Dr. Ramon Ferra was born in Cuba, and emigrated to the US in April of 1961. He and his family moved to Santa Ana, California in December 1963 and grew up there. He attended UC Irvine for a Bachelor's Degree in Biological Sciences, then attended UC Irvine School of Medicine. Dr. Ferra attended residency training at LA County-USC Women's Hospital for Obstetrics and Gynecology. He practiced in Arcadia, CA for 14 years before moving to the mid West and subsequently South Florida. His last duties before joining RSBCIHI was medical director of the OBGYN services at Mount Sinai Medical Center in Miami Beach, FL. Dr. Ferra has performed thousands of deliveries and gynecologic surgical procedures. He has trained medical students and residents in 4 major universities across the country. Dr. Ferra is board certified in OBGYN, and is a current member of the American College of Obstetrics and Gynecology. He enjoys travel, photography and cooking.
" I am so proud to work with the Native American Population in Southern California, and I am grateful for that opportunity. I have learned so much about the culture, and the history. I will do my best to represent the needs and concerns of our clinic population."