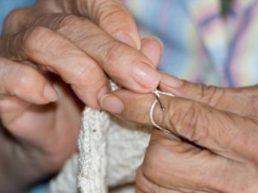 Geriatrics is the branch of medicine that focuses on high-quality, person-centered care we all need as we age. The emphasis is on improving health, independence, and quality of life for older individuals. Because geriatrics is based on each unique individual, it is specialized to benefit older adults at different times. Working with a geriatric professional is typically recommended when:
Considerable impairment or frailty is noticed (usually tends to happen after the age of 75 or when someone starts managing a number of health conditions)
An older person's family or other caregivers begin feeling significant stress related to care
Geriatricians are known for treating the whole person—managing adult medical conditions as well as treating patients with one or more geriatric syndromes such as falls, delirium, dementia, and incontinence. They are trained to develop care plans that address the special health care needs of older adults, be responsible for care coordination across settings, and take a patient-centered, holistic approach to maintaining older adults' functional status, independence and quality of life.