Nutrition Coaching/Classes
Public Programs & Services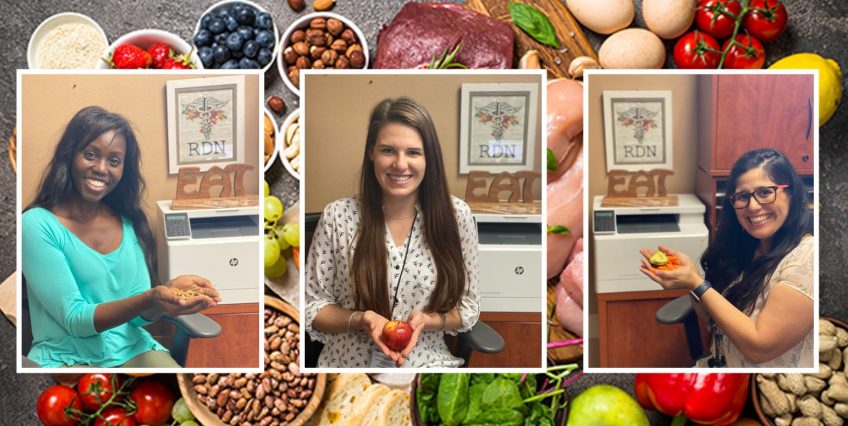 When you need food and nutrition information based on fact or need to know how a healthy diet improves health and fights disease —rely on qualified professionals in the field.
RSBCIHI has Registered Dietitian Nutritionists (RDN's) available for individual nutrition counseling on most any of your nutritional needs. RDN's are trained professionals with a degree in Nutrition and Dietetics. They are well equipped to assist you with all your dietary and nutritional inquiries. Appointments can be made for a variety of your nutritional counseling needs, such as:
High Cholesterol

High Triglycerides

Dyslipidemia

High Blood Pressure

Nutrition During Pregnancy

Childhood Overweight

Diabetes
Chron's Disease
Eating Disorders
Hyperthyroidism
Hypothyroidism
Osteoporosis
Nutrition Evaluation
Desired Weight Loss
Gestational Diabetes

Renal Failure

Cancer

Gout

Gallstones

Celiac's Disease

Cirrosis
Our RD's also offer nutrition education classes in healthful cooking and children's obesity prevention.
Call 1-888-268-0008 to make an appointment with one of our registered dietitians in your area or to have your nutrition related questions answered.
Fight Cancer with Dried Fruit
You've Got to Be Nuts Not to Eat Nuts?
Beans: Reduce Hip Fracture Risk by Eating Legumes
Lose Weight with Avocados and Almonds