Food Assistance for Seniors
The Senior Nutrition Program provides nutrition services to Seniors who reside either on the Pechanga, Morongo, Cahuilla, Santa Rosa, Torres-Martinez or Soboba Indian Reservations or in adjacent communities. The general nature of this project is to provide elders 60 years of age or older, their spouses, individuals with disabilities less than 60 years of age, who reside at home with that senior, a nutritious hot lunch, in an atmosphere which promotes good health, social recreation and nutrition education/counseling.
Our Senior Nutrition also features: Fit after 50 Exercise program for Seniors; Education and Support for Caregivers of Seniors; Senior Bingo Days; Senior Movie Days; Journey to Nutritious Shopping Days and Powerful tools for Caregivers Training.
Eligibility
1) Any older individual who is frail, and homebound by reason of illness, disability, or isolation;
2) A spouse of a person in (1) above, regardless of age or condition;
3) An individual with a disability who resides at home with older individuals.
For more information on this program, please call 1- 800-732-8805.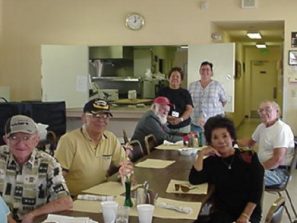 Congregate Meals
Congregate Nutrition Services means nutrition services for older individuals in a congregate setting. Services include meals, nutrition and health promotion education, nutrition screening and opportunities for socialization.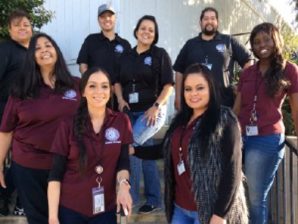 Caregiver Coordinators
Our caregiver coordinators for the Senior Nutrition Program help to assist and aid primary caregivers of the seniors on our program. They help provide resources to medical and health information and serve as a resource for caregivers to give the best possible attention to the Seniors in their care.